By Daisy
No real kissing …
They may or may not be beautiful, but they sure are bold because B&B braves the virus to return for more scandals, crimes, partner swapping, treachery and quite a lot of deviancy.
So Steffy gets around any kissing and embracing scenes by telling Liam to go home and sanitise, then crashing her bike (again) and doing all her scenes from the safety of ICU.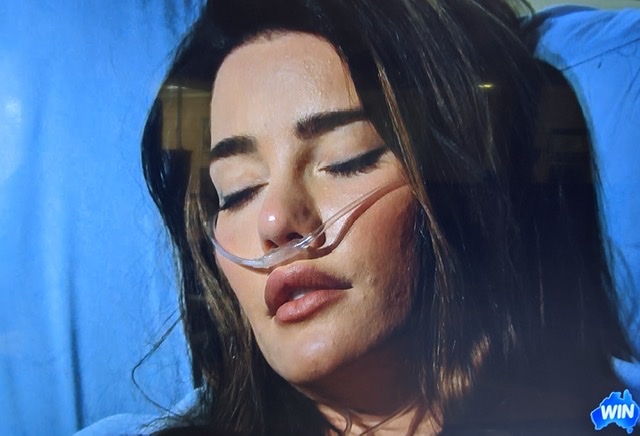 Flo and Flubber embrace and kiss madly, truly, deeply. Well not truly because Flubber's head was replaced with Flo's real life brother to prevent transmission outside her familiar zone. It's a weird scary prolonged pash, with Flo hiding the identity of "Flubber" with her hand.Sally is dumped because the baby-thief caught her out lying about dying.
Let's hope Sally doesn't really get sick because she will be the girl who cried, "Wolf". Writing her "help!" message on Sally's undies was a clever plan from Flo, as was the newly placed full-length mirror in the lounge room.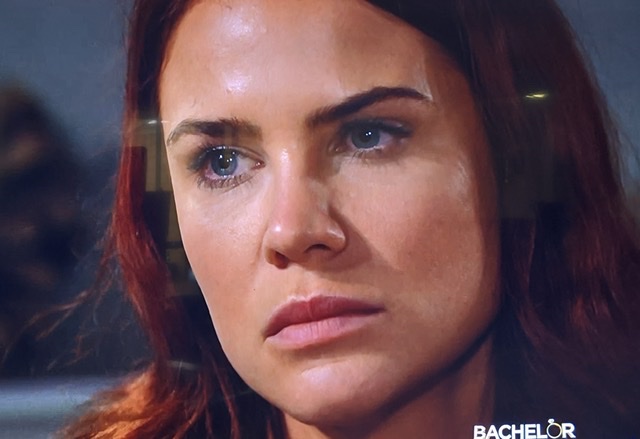 Brooke's strategy yesterday, was to wear a few sausage-coloured, slippery blouse, from which all viruses would just slide off. Barbara's Cartland would have loved that horrible bed jacket.
Ridge already has the virus. You can hear it in his hoarse voice. And speaking of hoarse…or horse…the Stallion will do just fine. He has returned full of vigour, although that has been somewhat dampened with remorse.
As if Rasper doesn't hate him enough, now Dollar Bill has smashed up his daughter. 
Good luck and stay safe Bold and Beautiful and my fellow Aussies wherever you are.