Thanks, Daisy, for this next instalment recapping The Bold and the Beautiful saga …
I will keep this month's recap brief; like a Forrester marriage. And on that, Brooke's nuptials to Ridge are swinging around, again. I am not sure how many times she has been engaged to Ridge but his voice is getting hoarse from asking, so she said, "I will marry you", again. That leaves Thorne with the consolation knowledge that one day he will make someone else very happy. And to all of you readers who have ever been told that "One day you will make someone very happy", I am sorry. It's like not being hit on by a Hollywood producer.
Anyhow, we have a lot to look forward to this month; Ivy's hair gradually going brown again, maybe Wipes and Katy getting a surprise visit from Bill, mid coitus, probably Ridge helping Quinn arrange some shrubbery for the wedding bouquet. It's highly likely that none of us will be catching Brooke's wedding bouquet, as I expect Quidge to be caught in the act.
I think we can expect most of the drama to revolve around Hope, Stephie, Bill and Liam, and the others I mentioned, leaving Rick and Maya to stand around judgementally, and Nicole to smile and nod. I think the producers have realised she can't act and has no personality. Poor kid. Oh and sack that hair dresser. Those extras are getting some awful hairdos; notably Maya. It must be because they have no lines to learn that they are spending too much time in the salon.
I might be completely wrong in my predictions, and I hope I am. Perhaps Sally will return from writer wasteland to spice up the fight for Liam's heart. Perhaps Eric will need another operation and get a hot 20 something nurse.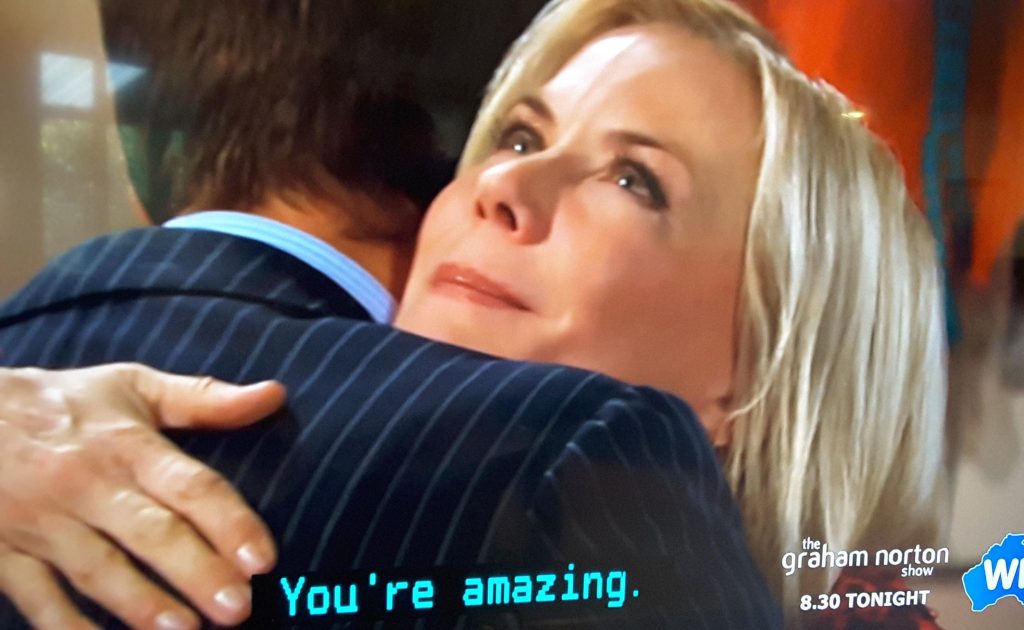 I feel we are on the precipice of change. Let's Hope. By the way, this Hope is particularly whiny and pathetic. A romance between her and Liam will be as exciting as boiled rice. Producers will really need to crank up the make-out orchestra. And as I have learned to say from Ashley on MAFS….Say ya. 😊